News/Blog
Becoming Your Own Champion
Becoming a champion does not mean we need to represent our country or even our state, being your own champion is being proud of your accomplishments and setting yourself goals to work towards. How can you set yourself on your own path to greatness?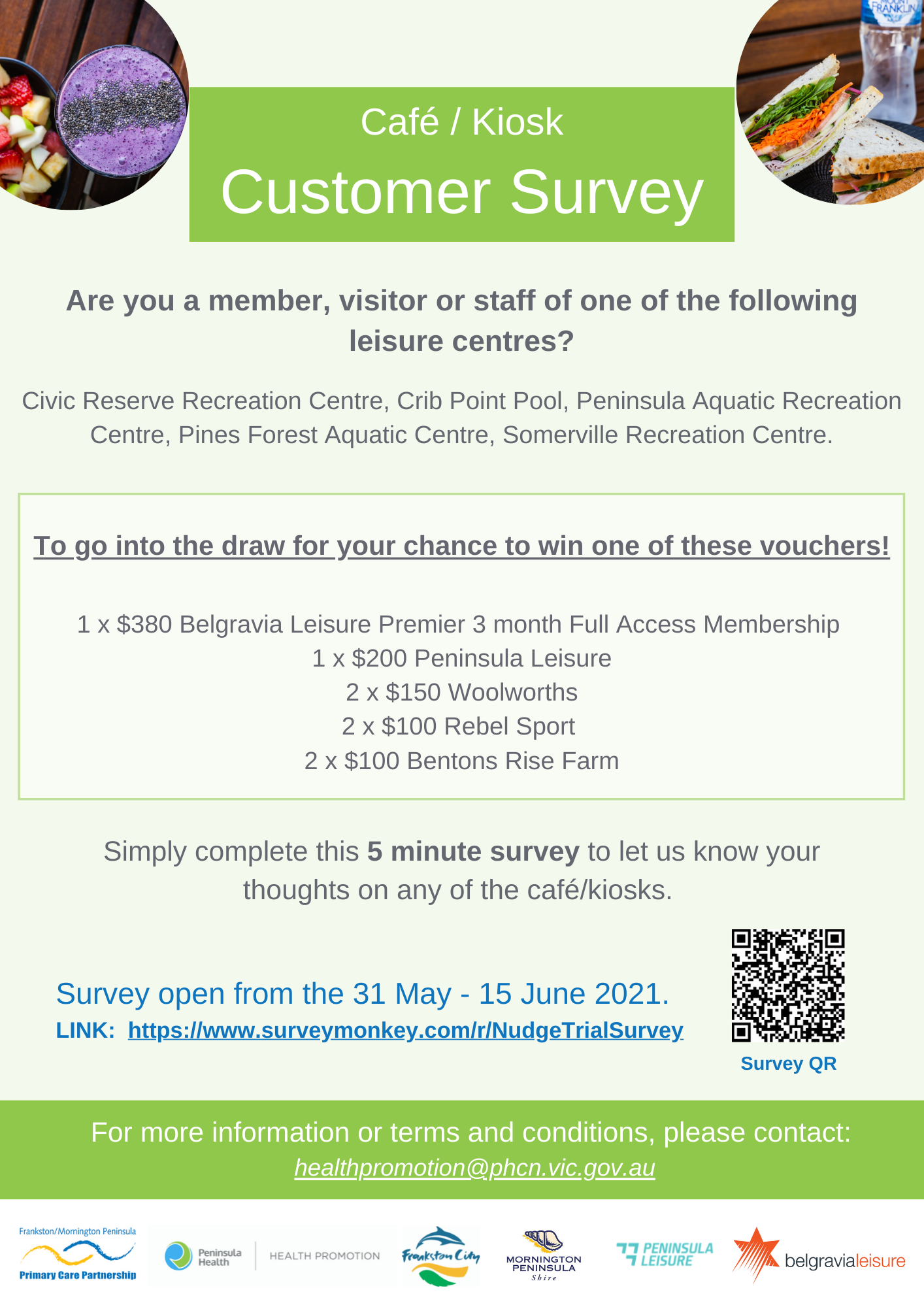 Recreation Centre Cafe / Kiosk Survey
Peninsula Health, Frankston City Council, Mornington Peninsula Shire and the Frankston Mornington Peninsula Primary Care Partnership have been working with local leisure and recreation centres, managed by Belgravia Leisure and Peninsula Leisure to increase healthy food and drink options, their marketing and promotions in and around their café/kiosks.
$2 Pocket Change Menu
Treat yourself these school holidays with something from our $2 Pocket Change Menu!
Why do so many people love group fitness?
What are Group Fitness and Wellness classes? And, why do so many people love this form of exercise!? Group Fitness and wellness classes are a group activity where people of all fitness levels can participate together in exercise to improve their health and wellbeing! Find out more about the types of Group Fitness classes avaialable today!